FAQ's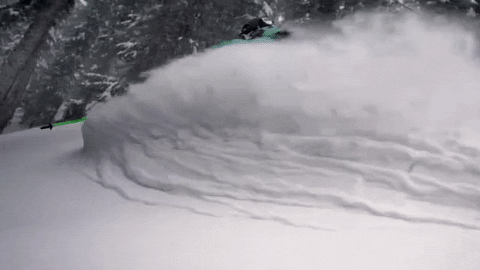 We can't tell you where this secret powder stash is..... but we can answer other frequently asked questions.
I've never waxed before.....How do I wax my snowboard?
What is the best temperature to use on the iron for waxing?
When hot waxing skis or snowboards the temperature of the iron should be as cool as possible .....but warm enough so that the wax drips on easily.  You do not want the iron so hot that smoking occurs.  Iron temperature settings vary from one iron manufacturer to the other so some experimenting with your iron to find the right setting for each type of wax is necessary.  The guide that we use with our Purl iron is between 210 F  (110 C)  for warm spring wax and up to 270 F  (133 C) for our sub zero wax.  
Adjust the temperature on iron down to the lowest temperature that will maintain the wax in a liquid state behind your iron at a length of about 4 inches.  Need an iron? Check out our Purl Wax Iron!! 
What are some tips on how to use your waxes for blending?
Purple All Temp:  In colder conditions run the blue cold temperature ski wax along your edges and the purple all temperature ski wax down the center.
Blue Cold Weather: For typical winter conditions, blend this cold ski wax with the purple all temperature ski wax and you will be amazed.
Yellow Warm: 

We recommend blending the spring ski wax with our all temperature ski wax when the temperature is between 24º – 30º. Above 28º we recommend adding graphite ski wax as a rub-on to repel contaminates.

Black Graphite:  This wax is 

designed to 

overcome static friction that is encountered in cold dry snow. Rub the graphite in on top of our green sub-zero ski wax for optimum ski glide in severe cold conditions.  OR, on the opposite end of the spectrum, this graphite ski wax can also be used to repel wax contaminants found in spring slush snow. Blend the graphite with our yellow spring ski for the best results.

A great way to get an even distribution of the graphite wax across your base is to crayon it in. Take the bar of wax, no iron, and rub it across the entire surface of your base. After that you can iron and scrape as usual or if you have a cork, you can cork it in and brush it out.
Who created the Purl Wax "original formula" and tested it?
The original Purl Wax R&D Team helped created the "original" formula.  We had several pro riders and pro technicians testing out our formulas on the contest circuit ( Seth Morrison and Sage Cattabriga Alosa to name a few).  Purl trusted their feedback and also felt the performance for ourselves. We continued to use our pro riders, technicians and coaches with new formulas.
What is your wax made up of and how is it SO FAST?
Ahhhh, we cannot give out exact ingredients of our ski and snowboard waxes without giving away our proprietary formulas.  You probably know how secretive wax technicians are about their techniques and ingredients from your experience on the hill.  Our ingredients are what makes Purl Wax so fast and unique.  
What we can tell you is our wax lines are FLUORO FREE, non-toxic and biodegradable! Our Original Formula is a special hydrocarbon base blend and our Natural Formula is made from all natural, renewable resources that are sustainably sourced.
What angle are my edges and what is a bevel?
Here is a great article on edge bevels and edge tuning.